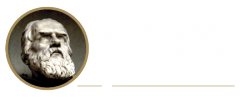 CONFERENCIA GRATUITA
Hacia la mejora continua del desempeño energético 
  – Actualización de la Norma ISO 50001 –
Si trabajas en el sector de la energía actualízate y conoce la Norma internacional ISO 50001:2018 y descubre sus principales cambios versus la ISO 50001:2011



Salón 401, Torre 1
Universidad Galileo

Parqueo
Incluye parqueo con descuento



Salón 401, Torre 1
Universidad Galileo

Parqueo
Incluye parqueo con descuento
En esta conferencia podrás:

Conocer qué es la Norma ISO 50001, sus características principales y requisitos generales.

 Enriquecer tus conocimientos sobre eficiencia energética. Para las personas ya familiarizadas con la temática, será un espacio para conocer las actualizaciones de la Norma Internacional ISO 50001.

 Descubrir los principales cambios de la ISO 50001:2018 con respecto a las ISO 50001:2011.

 Conocer la propuesta de cronograma  para su implementación.

 Adentrarte en los Sistemas de Gestión Empresarial, de la mano de un experto en la temática, el Dr. José Samuel Monterroso, miembro fundador de la Energy Society Managers (USA), miembro de Association of Energy Engineers y Presidente Gremial de Eficiencia Energética de Guatemala entre otros.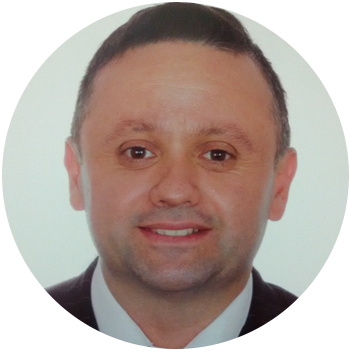 Dr. José Samuel Monterroso Moscoso.
Doctor of Business Administration, especializado en Strategic Planning (Atlantic International University – USA), Máster en Dirección Estratégica e Ingeniería de Mantenimiento, Ingeniero Industrial.
Gerente General ECONOVA S.A., / Presidente Gremial de Eficiencia Energética / Miembro Fundador Energy Managers Society (U.S.A) / Miembro Internacional Association of Energy Engineers / Gerente de Marca Schneider Electric, Organización Eléctrica Guatemalteca.
Más de 22 años de experiencia en administración del mantenimiento, eficiencia energética, proyectos, marketing industrial y en el área electromecánica industrial.
¡Regístrate!
Por favor llena tus datos a continuación para poder asistir a la conferencia "Hacia la mejora continua del desempeño energético. Actualización de la Norma ISO 50001" este jueves 12 de septiembre a las 18:00 horas en Universidad Galileo.
<!-- Begin Mailchimp Signup Form --><!-- [et_pb_line_break_holder] --><link href="//cdn-images.mailchimp.com/embedcode/classic-10_7.css" rel="stylesheet" type="text/css"><!-- [et_pb_line_break_holder] --><style type="text/css"><!-- [et_pb_line_break_holder] --> #mc_embed_signup{background:#fff; clear:left; font:14px Helvetica,Arial,sans-serif; }<!-- [et_pb_line_break_holder] --> /* Add your own Mailchimp form style overrides in your site stylesheet or in this style block.<!-- [et_pb_line_break_holder] --> We recommend moving this block and the preceding CSS link to the HEAD of your HTML file. */<!-- [et_pb_line_break_holder] --></style><!-- [et_pb_line_break_holder] --><div id="mc_embed_signup"><!-- [et_pb_line_break_holder] --><form action="https://galileo.us18.list-manage.com/subscribe/post?u=2ce9b0b87f346aca80c5c4aff&id=15683adf56" method="post" id="mc-embedded-subscribe-form" name="mc-embedded-subscribe-form" class="validate" target="_blank" novalidate><!-- [et_pb_line_break_holder] --> <div id="mc_embed_signup_scroll"><!-- [et_pb_line_break_holder] --> <!-- [et_pb_line_break_holder] --><div class="indicates-required"><span class="asterisk">*</span> indicates required</div><!-- [et_pb_line_break_holder] --><div class="mc-field-group"><!-- [et_pb_line_break_holder] --> <label for="mce-FNAME">Nombres <span class="asterisk">*</span><!-- [et_pb_line_break_holder] --></label><!-- [et_pb_line_break_holder] --> <input type="text" value="" name="FNAME" class="required" id="mce-FNAME"><!-- [et_pb_line_break_holder] --></div><!-- [et_pb_line_break_holder] --><div class="mc-field-group"><!-- [et_pb_line_break_holder] --> <label for="mce-LNAME">Apellidos <span class="asterisk">*</span><!-- [et_pb_line_break_holder] --></label><!-- [et_pb_line_break_holder] --> <input type="text" value="" name="LNAME" class="required" id="mce-LNAME"><!-- [et_pb_line_break_holder] --></div><!-- [et_pb_line_break_holder] --><div class="mc-field-group size1of2"><!-- [et_pb_line_break_holder] --> <label for="mce-PHONE">Teléfono <span class="asterisk">*</span><!-- [et_pb_line_break_holder] --></label><!-- [et_pb_line_break_holder] --> <input type="text" name="PHONE" class="required" value="" id="mce-PHONE"><!-- [et_pb_line_break_holder] --></div><!-- [et_pb_line_break_holder] --><div class="mc-field-group"><!-- [et_pb_line_break_holder] --> <label for="mce-EMAIL">Correo electrónico <span class="asterisk">*</span><!-- [et_pb_line_break_holder] --></label><!-- [et_pb_line_break_holder] --> <input type="email" value="" name="EMAIL" class="required email" id="mce-EMAIL"><!-- [et_pb_line_break_holder] --></div><!-- [et_pb_line_break_holder] --><div class="mc-field-group size1of2"><!-- [et_pb_line_break_holder] --> <label for="mce-AGE">Edad <span class="asterisk">*</span><!-- [et_pb_line_break_holder] --></label><!-- [et_pb_line_break_holder] --> <input type="number" name="AGE" class="required" value="" id="mce-AGE"><!-- [et_pb_line_break_holder] --></div><!-- [et_pb_line_break_holder] --><div class="mc-field-group"><!-- [et_pb_line_break_holder] --> <label for="mce-MMERGE3">¿En qué institución laboras? <span class="asterisk">*</span><!-- [et_pb_line_break_holder] --></label><!-- [et_pb_line_break_holder] --> <input type="text" value="" name="MMERGE3" class="required" id="mce-MMERGE3"><!-- [et_pb_line_break_holder] --></div><!-- [et_pb_line_break_holder] --><div class="mc-field-group input-group"><!-- [et_pb_line_break_holder] --> <strong>¿Cómo te enteraste del evento? <span class="asterisk">*</span><!-- [et_pb_line_break_holder] --></strong><!-- [et_pb_line_break_holder] --> <ul><li><input type="radio" value="Redes sociales" name="MMERGE6" id="mce-MMERGE6-0"><label for="mce-MMERGE6-0">Redes sociales</label></li><!-- [et_pb_line_break_holder] --><li><input type="radio" value="Recomendación de un conocido" name="MMERGE6" id="mce-MMERGE6-1"><label for="mce-MMERGE6-1">Recomendación de un conocido</label></li><!-- [et_pb_line_break_holder] --><li><input type="radio" value="Correo electrónico" name="MMERGE6" id="mce-MMERGE6-2"><label for="mce-MMERGE6-2">Correo electrónico</label></li><!-- [et_pb_line_break_holder] --><li><input type="radio" value="Información de la Universidad" name="MMERGE6" id="mce-MMERGE6-3"><label for="mce-MMERGE6-3">Información de la Universidad</label></li><!-- [et_pb_line_break_holder] --></ul><!-- [et_pb_line_break_holder] --></div><!-- [et_pb_line_break_holder] --> <div id="mce-responses" class="clear"><!-- [et_pb_line_break_holder] --> <div class="response" id="mce-error-response" style="display:none"></div><!-- [et_pb_line_break_holder] --> <div class="response" id="mce-success-response" style="display:none"></div><!-- [et_pb_line_break_holder] --> </div> <!-- real people should not fill this in and expect good things - do not remove this or risk form bot signups--><!-- [et_pb_line_break_holder] --> <div style="position: absolute; left: -5000px;" aria-hidden="true"><input type="text" name="b_2ce9b0b87f346aca80c5c4aff_15683adf56" tabindex="-1" value=""></div><!-- [et_pb_line_break_holder] --> <div class="clear"><input type="submit" value="Registrarme" name="subscribe" id="mc-embedded-subscribe" class="button"></div><!-- [et_pb_line_break_holder] --> </div><!-- [et_pb_line_break_holder] --></form><!-- [et_pb_line_break_holder] --></div><!-- [et_pb_line_break_holder] --><!-- [et_pb_line_break_holder] --><!--End mc_embed_signup-->
Teléfono:
+502 2423-8000
extensión: 7324
Dirección:
Instituto de Recursos Energéticos
7a ave calle Dr. Eduardo Suger Cofiño zona 10, campus central Universidad Galileo