MicroMaster
MicroMaster Professional Android Developer credits:
A MicroMaster is an academic program, with certified courses focused in developing specialized skills which prepares you in less time with professional and high quality education, that allows you to promote your career.
So, why study our MicroMaster?
Earn credits and continue Technology Master in Galileo University.
Online tutors support when you need it and personal project reviews.
Access to a specialized Android Development community where you can enter to Forums, articles, tutorials, demos and expert exclusive interviews.
Access to a job Marketplace

Pensum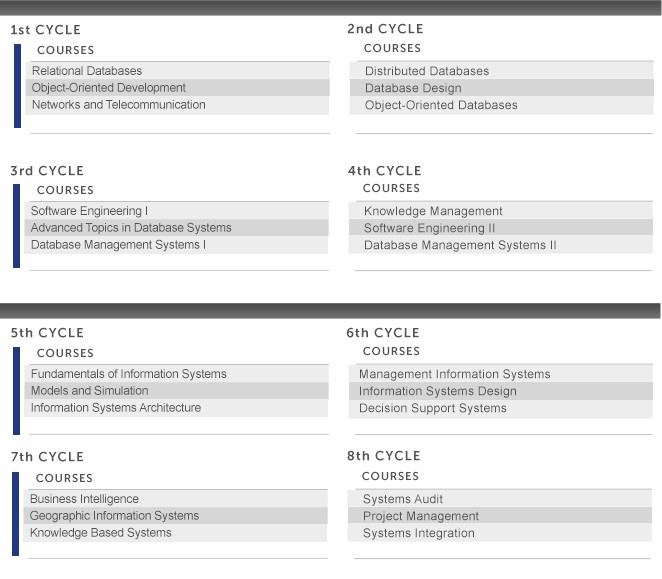 Length
Two years, divided in eight trimesters. three courses by trimester, at the end you'll reach twenty-four courses.
Registration requirements
A great level of motivation and desire of different knowledge
A professional degree.
Graduate Profile
Great knowledge in Systems information and Database for:
transaction prosecution
Establish, optimize and preserve the management and executive system of Database.
Decision making and Database administration
Theory and Practice of knowledge administration and commercial applications of Artificial intelligence.
greatest knowledge of SQL to Database design and strategic applications of SI/TI for grand organizations.
Great understanding in operative systems and data administration software.
Develop group leader.
Admission Profile
Professionals of:
Technology
Systems
Computer science
Basic knowledge of:
Programming tools and language
Operative systems administration
Master Methodology
Our Virtual Education model promotes the constructivist learning, where the programming don´t need schedule for the participant, each performs its activities according to your time availability. the process main in the student autonomy with teacher orientation, support and exchange knowledge with other students.
The learning cycle consist in activities sequence starting with a exploratory period  with concrete material themes, then with easy conceptual develop activities from the exploring experiences. At the end, activities are developed to apply and evaluate the student concepts comprehension.